SECURE DIGITAL SIGNATURES MADE EASY
Excellent security for your digital documents
FP Sign was developed in Germany, and uses datacenters in Germany certified by the German Federal Office for Information Security (BSI). FP Sign is eIDAS-compliant and provides long-term archiving in accordance with legal stipulations.

Its safety features and high scalability make FP Sign an innovative solution for digital signatures. FP Sign was awarded the IT Innovation Prize for Cloud Computing in 2017.

FP Digital Business Solutions GmbH, subsidiary of Francotyp-Postalia Holding AG, is the operator and manufacturer of FP Sign.

Digital signatures and identities are an important step toward electronic processes. This includes everything from the conclusion of practicum contracts to sending academic certificates or the conclusion of employment contracts.
COOPERATION WITH THE BUNDESDRUCKEREI
Partnerships in signature cards and electronic seals, as well as the remote signature service sign-me.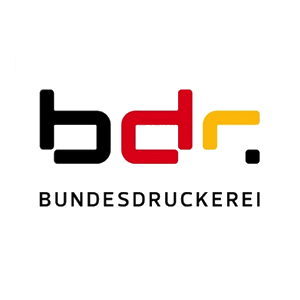 eIDAS-COMPLIANT REMOTE SIGNATURE - MADE IN GERMANY.
Some documents require the written form in order to attain legal validity or the highest level of security based on encryption. The qualified electronic signature (QES) is the highest and most secure signature level and in most cases replaces the written form requirement.
Cooperation between FP Sign and sign-me of the Federal Printing Office makes it easy for you to use the qualified electronic signature with a personal certificate.

sign-me complies with strict requirements for the remote signature process according to the eIDAS regulation. This has been confirmed by TÜV Informationstechnik GmbH in an elaborate verification procedure and by the German Federal Network Agency with the inclusion in the national eIDAS trusted list.
Your personal benefits
Personal certificate by D-TRUST
eIDAS-compliant remote signature
Made in Germany
Use on all internet-capable devices
Sign legally valid documents without extra hardware
Data exchange with just a few clicks